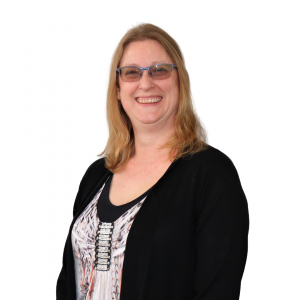 Anjele Scramlin – Sales Manager
NMLS: 1370050
Hi! My name is Anjele Scramlin. I'm the processing and sales manager at Extreme Loans. I grew up in Wixom, Michigan and went to Lakeland High School, where I played basketball. I currently live in Ortonville, Michigan, in a small community out in the country. It is peaceful and beautiful, everyone knows everyone, and friendliness is everywhere.
I have three children, ages 25, 21, and 4 year old; the greatest people in my life are my children! I also have a love for animals; I have three dogs and one cat, who is 21 years old.
I entered the mortgage industry in 2005 and one year later became a top-level mortgage underwriter.  I then went on to be the Director of Operations and Underwriting Manager with the company for which I worked, helping to develop the skills of other mortgage professionals and make them the best they could be. I believe in leadership and sharing knowledge in order for all employees to benefit and grow.
I have a Bachelor of Arts and Science in Political Science, a Master in Psychology, and I also studied Law for three years. I have extensive knowledge of mortgage products and guidelines, as well as experience in FHA, RD CONV, VA, 203K and HUD REO files.
I am able to take the lessons I have learned throughout my life and apply them to varying situations. I want to help all people with whom I come into contact, and through this job at Extreme Loans, I am able to do that with the borrowers as well as the company. I want you to obtain the home of your dreams.
Phone: 800-249-0080 x123
Fax: 844.216.8240
Email: AnjeleS@extremeloans.com