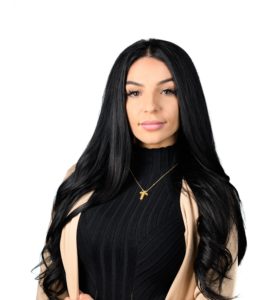 Ashley Johnson – Loan Officer
NMLS: 2094604
Hi! My name is Ashley Johnson. I'm a Loan Officer working for Extreme Loans.
I am here to assist you in reaching your financial goals. I will strive to get you the  lowest rate and payment possible, with nothing but transparency through the whole process.
I was born and raised in Michigan in a small Township called East China. This is where I currently reside with my 15 year old Australian Cattle dog named Rocky, along with my loving and supportive family. I live near beautiful Lake St.Clair.  The mornings are my favorite part of the day because the water is so calm and peaceful.
I love spending time with my family every chance I get.  I also enjoy attending church services every Sunday. This has always been the highlight of my week. Getting together with friends and family brightens my day.
During summer time, you can usually catch me on the golf course or boating on Lake St.Clair. I've always found winter to be just as much fun as summer.  My family has a cabin up north that we try to visit a few times a year to go snowmobiling, which is my favorite winter activity.
I was raised to never give up and do my very best. My first job was in Home Health Care. I've always been the type of person to help other and make sure they are completely taken care of.  I'm very passionate about my work. I've always made work a priority, so I can assure you I will do my best and be available.  You can reach me any time, I'm just a phone call, text or email away. I look forward to becoming your new lender.
Phone: 800-249-0080 x134
Fax: 844.216.8240
Email: AshleyJ@extremeloans.com