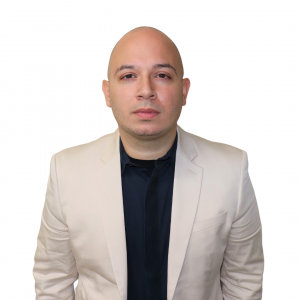 Bennie Velez – Loan Officer
NMLS: 2267384
Hi, my name is Benjamin Velez and and I'm a loan officer at Extreme Loans. I am a native to Michigan's Detroit metropolitan area, specifically Dearborn Heights. I have worked in sales and hospitality Industry my whole life and I absolutely love it. I got involved in the mortgage industry because it has allowed me to do what I love: sales and helping others, and spend more time with my daughter. One of my favorite quotes in life I live by is. "Our deepest fear is not that we are inadequate. Our deepest fear is that we are powerful beyond measure." Something I live by. 
In my free time I do music and make films, I have been on tour with a few artists and at the age of 21 I share the stage with Justin Bieber & Stevie b. have been on the big screen as well and have had my music played in movies such at "betrayed & beware of dawg." I have also tough middle school as a music teacher for a few years as a guess speaker.
I also like to travel and go to basketball games and concert. I spend a lot of down time with my daughter as well. 
Memorable moments are what life is about! That being said, I will always provide the best service possible for my clients, because I want you to remember having an incredible mortgage experience when you think about your house. I want your closing to be a happy, memorable moment. Therefore, I will go above and beyond to learn and meet your needs and desires, and, surely, exceed your expectations!
Phone: 800-249-0080 x204
Fax: 844.216.8240
Email: BenV@extremeloans.com