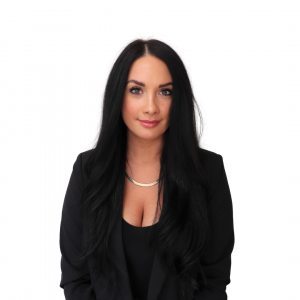 Bianca Salloumi – Associate Loan Officer
Hi, my name is Bianca Salloumi, born and raised in Sterling Heights, Michigan. I have been in the same house since childhood. I graduated from Oakland University with honors and achieved my first career goal as a Registered Nurse. With almost 10 years of experience in heathcare, I can truly say I love taking care of people, making it a priority to help you feel safe and comfortable. The compassion I have for people is what differentiates me from others. Making the transition from nursing to mortgages was a huge career change for me. Mortgages have been something I have strived to do for the past few years. I am excited to bring the care and compassion I have to my clients here at Extreme Loans, putting my best foot forward and helping in any way I can. Building rapport and establishing a healthy relationship with my clients will allow me to help you accomplish your goals. I promise to provide the best customer service I know I can making the process fast, easy, and reliable.
Furthermore, I have a large family and I always have events to attend. My family is the reason I push so hard to achieve my personal goals. Having a healthy work-life balance is very important to me. Treating my clients as family is something that just comes naturally. My father always taught me to treat people the way I'd like to be treated and that's a promise I am making to my clients. Taking care of you and your family is who I am. I truly look forward to working with you and your family!
Phone: 800.249.0080 x124
Fax: 844.216.8240
Email: BiancaS@extremeloans.com