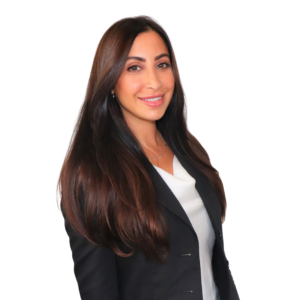 Brigitte George – Loan Officer
NMLS: 1037456
Hi! My name is Brigitte George and I am an experienced Loan Officer with Extreme Loans. I went to Central Michigan University (but far from a small town girl) and graduated with a B.S. in Social and Criminal Justice. I was born and raised in the Detroit area and currently reside in Bloomfield Hills with my cat, Georgie George.
Traveling and spending quality time with my fiancé, family, and friends is how I unwind and enjoy my spare time. I live for a good adventure. The world is a beautiful place.
Prior to Extreme Loans, I have proudly dedicated myself to the mortgage industry as a loan officer for 8 years and have helped thousands of families.  Life is always changing and can sometimes get a little crazy, but one constant that remains is my level of commitment to my clients. Stemming back from when I was little, I always wanted to help people, which is why I absolutely love what I do. There is nothing more rewarding than helping my clients accomplish their personal and financial goals. Whether you have a simple goal or a complex one, I am up for the challenge!
With access to a diverse group of funding sources combined with my knowledge and experience, allow me to customize the shoe that fits! Honesty, integrity and service first are my key priorities. I look forward to gaining your trust, providing you with the highest level of service, and helping you accomplish all of your purchase and refinance goals with transparency from start to finish!
Phone: 800.249.0080 x110
Fax: 844.216.8240
Email: BrigitteG@extremeloans.com