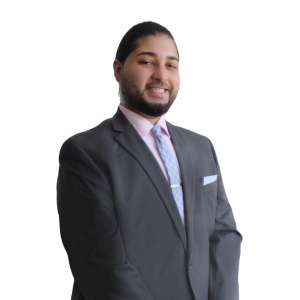 Cameron Samona – Associate Loan Officer
Hi, my name is Cameron Samona, and I am a loan officer at Extreme Loans.
A little bit about me personally: in my free time, I like to be with family and friends, often hoping they'll go golfing or attend a sporting event with me. I currently live in the beautiful city of West Bloomfield, Michigan and am a proud owner of a French bulldog named Kelba.
I have had different titles and rankings at Extreme Loans, including loan officer, manager, and senior customer relations manager. I have earned numerous awards, including the Top Producing Team Member award at my company branch, and landed one of the Top 15 Producing Company Wide awards.
I developed skills in college, at Oakland University, where I studied marketing, management and customer relations. My studies led me to the mortgages industry, in which I've worked. I've worked in the customer service and mortgage industry since 2013.
My main goal when helping you will be accomplishing your goals and getting you even more advantages than you expected. I will work tirelessly to significantly improve your financial situation.
After we begin working together, I view our association as a friendship, as opposed to a business relationship. I strive to put my clients in wonderful situations – only the best circumstances, only those in which I would put myself.
At the end of the day, I love what I do: helping families secure their home, their finances, and their future.
Phone: 800.249.0080 x113
Fax: 844.216.8240
Email: CameronS@extremeloans.com