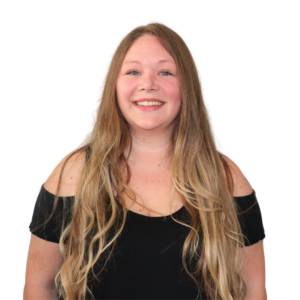 Carlie Brown – Loan Officer Assistant
Hello, my name is Carlie Brown and I live in Burton, Michigan with my Husband Scott and daughter Lanie. Lanie is 9 and loves the outdoors and playing with her pets. We have 2 dogs, Precious is 10 and is a 65lb sweet pea and Buster is 1 ½ and rambunctious when he plays, but super sweet when you want to cuddle. Jack our cat is 2 years old and the new cat GG showed up on our back porch but fit into our family perfect.  We also enjoy our fish tanks. I am a loan partner and my job at Extreme Loans is to process applications into the system and keep stats updated. Before this I was on a marketing team.
I grew up in Saginaw, Michigan and went to Swan Valley, and Chesaning schools. I also wet to Delta College. My family loves to camp, fish or any outdoor activities we can get into. I love art and refurbishing antique furniture and campers. My passion is to help others in any way I can. I want everyone to enjoy life as much as they can.Michigan State is my main team but i have been known to root for Michigan when they are playing Ohio State or other rival out of state teams.
I live next to For-Mar Nature Preserve and I love how important it is in my community. It is a great place to go for a nice hike, go into the arboretum and check out a ton of Michigan wildlife and take some amazing family pictures! I am a very loyal and honest individual and I take pride in everything I do. I love to learn and meet new people.
Phone: 800.249.0080 x141
Fax: 844.216.8240
Email: CarlieB@extremeloans.com