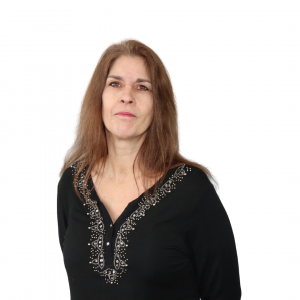 Deborah Osborn –Processor
Hi, my name is Deborah Osborn. I am a loan processor at Extreme Loans's West Bloomfield, Michigan, location. I have been in the mortgage industry for several years and have experience in various aspects of the loan process. I take pride in and find joy fulfilling our customers' dreams of owning a home, as well as putting our borrowers in a better situation through a refinance.
We do many loans guaranteed by the U.S. Department of Veterans Affairs, otherwise known as the VA, at our branch. This makes me especially proud. I served in the Air Force and Air National Guard for ten years.
I have a puppy named Haywire, which I acquired during a "clear the shelter" event. The shelter told me that I was rescuing her, but I believe it's the other way around!
I am a mother of four children and a grandmother of two.
I hope to have the opportunity to process your loan!
Phone: 800.249.0080 x122
Fax: 844.216.8240
Email: DeborahO@extremeloans.com