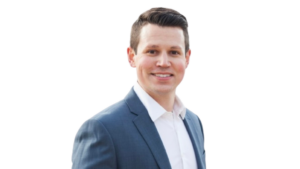 Dustin Wolfe – Loan Officer (NMLS #:2318000)
Hello! My name is Dustin Wolfe, and I'm a Loan Officer here at Extreme Loans. I was born in Southern California, but I have lived in Colorado for most of my life. I live just outside of Denver and have 2 amazing kids who I love to spend time with.
I spent 12+ years in the Telecom industry as a business owner, but it wasn't my passion. My true passion has always been in real estate and investing, which has been life changing for me over the years.  I came into this industry to help people the way I needed help along the way. I have personally gone through the process of purchasing/refinancing more than 11 times in 13 years, and being self-employed made the process of buying a home exceptionally challenging every time. For every NO I received along the way, I was relentless in the pursuit of finding a lender that could pull it off when things seemed impossible, and I ALWAYS pulled it off! I put that same effort, dedication, and relentlessness into every client I serve!
When I am not helping people with purchasing a home, I like to spend my free time camping, dirt biking and traveling to new places as often as I can!
Give me a call today! I'd be more than happy to assist you in your mortgage needs!
Cell: 303.981.4177
Email: DustinW@extremeloans.com