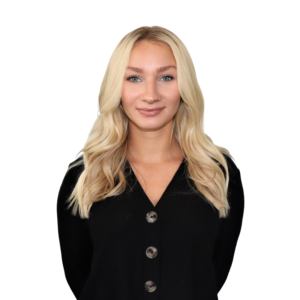 Erica Stephens – Loan Officer Assistant
Hi! My name is Erica Stephens. I am a loan processing assistant here at Extreme Loans. My role is to help ensure that the loan process is closed smoothly and quickly. I recently graduated from Bowling Green State University with a Bachelor of Science in Criminal Justice and a minor in Psychology. I am a driven and hardworking individual who likes to spread and raise positivity among those around me.
A little bit about me: I strongly value my friends and family as an important part of my life. I am the youngest of three siblings, which definitely has its perks! Staying active and healthy, both physically and mentally is one of my greatest passions. In my free time you'll find me at the gym, out shopping, or eating sushi!
Phone: 800.249.0080 x110
Fax: 844.216.8240
Email: EricaS@extremeloans.com