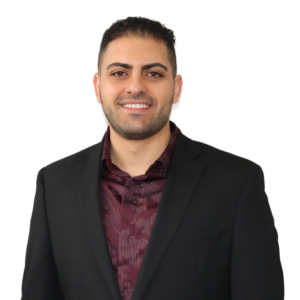 Francis Dallo – Loan Officer
NMLS: 1902634
Hey! My name is Francis, and I am a loan officer here at Extreme Loans. My job is to help you get an affordable monthly payment to fit your needs and help you reach your goals.
Prior to coming to Extreme Loans, I worked at a different lender company as an Account Executive, in which I was partnered with multiple mortgage companies around the country, serving the needs of other loan officers. Due to my drive to climb higher mountains, I decided to become a loan officer myself to build my own clientele. I felt a calling to serve customers directly and help their dreams come true.
My first job ever was as a lifeguard at age sixteen. Before entering the mortgage industry, I graduated from Michigan State University, where I was a teaching assistant to my professor and worked as a writing consultant. In my free time, I love to be with my family and friends, go to church, watch movies and shows, and travel. I also have two amazing nieces that are such a joy to be around. My whole life, my parents raised me to value respect, honesty, and a hard work-ethic.
I want to be available to YOU as much as possible, so even when I am not in the office, you can call, text or email me, and I will reach back out as soon as possible.
Thanks for taking the time to read about me!
Phone: 800.248.0080 x203
Fax: 844.216.8240
Email: FrancisD@extremeloans.com