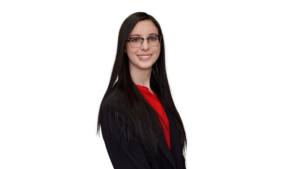 Haley Lutherloh –Associate Loan Officer
My name is Haley Lutherloh, and I'm a Loan Officer Associate here at Extreme Loans. I have been in the mortgage industry for almost 3 years now, with my previous experience being in underwriting. My goal is to make the process of getting a mortgage as quick and easy as possible, along with providing my clients with the utmost service and knowledge.
I grew up in a small town in mid-Michigan called Fenwick. I later moved to Mount Pleasant after high school and completed my bachelor's degree at Central Michigan University.  I discovered that I wanted to go into finance and business during college and found a home in the mortgage industry. I have a lot of drive to be as successful as I can be, and to work hard every second of every day.
In my free time, I like going to concerts, music festivals, hockey games, and baseball games. Other activities I enjoy include boating and thrift shopping. Additionally, I love spending time with my friends and family; they are my support system and their love and support mean the world to me.
I look forward to working with you and enhancing your experience with the mortgage industry!
Phone: 800.249.0080 x202
Cell: 989.205.4878
Email: HaleyL@extremeloans.com