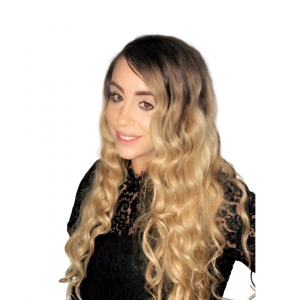 Heather Heatherly – Loan Officer
NMLS:1884259
Hi, my name is Heather Heatherly, and I'm a loan officer at Extreme Loans. I am a native to Michigan's Detroit metropolitan area, specifically Dearborn Heights, where I grew up and went to school. I have worked in the sales industry since 2008 and absolutely love it. I got involved in the mortgage industry because it has allowed me to do what I love: sales and helping others. My favorite quote in life is by John Holmes, and it is, "There is no exercise better for the heart than reaching down and lifting people up!"
In my free time, I love to binge-watch my favorite television shows, read, travel and be with my family and friends. When I can, I volunteer with local shelters, as well as the nonprofit organization March of Dimes. Giving back is food for my soul.
Beyond that, you can call me a foodie. I'm often trying new cuisines, choosing them based on my mood at the time. I also love animals dearly. I have two adorable cats – Chloe and Zoey – whom I call my fur babies.
I'm the type of person who's always ready for a spontaneous adventure. Memorable moments are what life is about! That being said, I will always provide the best service possible for my clients, because I want you to remember having an incredible mortgage experience when you think about your house. I want your closing to be a happy, memorable moment. Therefore, I will go above and beyond to learn and meet your needs and desires, and, surely, exceed your expectations!
Phone: 800.249.0080 x120
Fax: 844.216.8240
Email: HeatherH@extremeloans.com