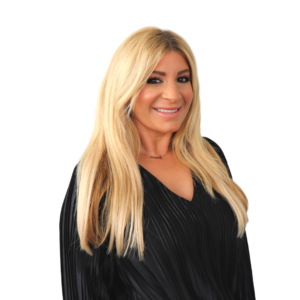 Jenelle Faranso – Loan Officer
NMLS: 2030422
Hi! My name is Jenelle Faranso and I'm an award winning top producer in the mortgage world where I am armed with a solid foundation of resources and relationships that enable me to achieve my goals by delivering nothing short of 100% client satisfaction!
As a former owner of my late fathers estate, I've become familiar with fluctuating consumer demands and its impact on the marketplace. My experience has equipped me with strategies needed to approach various group of funding sources and extending that knowledge to my own clients as they make decisions to refinance their mortgage.
As a self-taught singer, I have a knack for using creativity when faced with roadblocks and understands there are numerous ways to solve one problem. My greatest asset is my undying desire to learn and my enthusiasm to spread all I know of the latest mortgage news and communicate with my clients from start to finish.
I view my work as a Loan Officer less like a job and more like a duty to give back–not only to my clients, but also to the communities at large.
Most importantly, I don't measure the value of a sale by the amount of money it generates but by the knowledge I provide and the relationships I've built along the way.
Phone: 800.249.0080 x203
Fax: 844.216.8240
Email: JenelleF@extremeloans.com