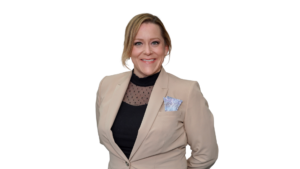 Jillian Jenkins – Loan Officer (NMLS #:2322547)
My name is Jillian Jenkins, and I am a Federally Licensed Mortgage Loan Officer on an executive team with a combined 25 years years of experience in the industry. Throughout my career, I have helped countless individuals and families achieve their dream of homeownership by providing them with personalized mortgage solutions.
As a mortgage loan officer, I am committed to providing my clients with exceptional customer service and support throughout the loan process. I work to understand each client's unique needs and financial situation and work tirelessly to find the best mortgage options.
I attended Northern Michigan University, where I studied political science. I also worked at Yellowstone National Park before moving to Washington, DC, where I lived for nine years before returning to my BEAUTIFUL home state of Michigan!
I enjoy volunteering in my local community, golfing, dogs, traveling, spending time with my family, Washington Capitals Hockey, and Nationals Baseball! I am passionate about helping others achieve their financial goals and am committed to providing my clients with the highest level of service.
Phone: 800.249.0080 x134
Phone: 202-288-6595
Fax: 844.216.8240
Email: JillianJ@extremeloans.com