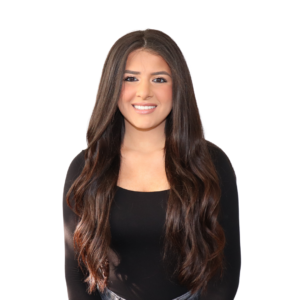 Kaylin Konja – Loan Officer Assistant
NMLS: 2010674
Hi there,  my name is Kaylin! I am a part of the processing department here at Extreme Loans and assist the loan officers with ensuring all loans are a smooth process from start to finish. Here's a little about me!
I am currently an accounting major and working toward my degree at one of the many excellent colleges Michigan has to offer. I was born and raised in West Bloomfield, Michigan, and beside the crazy weather I can't say I would rather be anywhere else.   I love my job and I look forward to each day and the challenges they offer, as well as the knowledge they'll bring . I challenge myself to learn something new everyday,  as there's no such thing as knowing too much about the complex field that is mortgage- or life in general!  In addition to taking pride in my work and education, I value my family and friends above all else. I have three siblings and was lucky enough to be born last ( you get all the perks). I am a foodie who loves trying new things and looks forward to a dinner with the people I love above all else .
I look forward to assisting you all with all of your mortgage needs and am never shy to lend a helping hand, after all I am a Capricorn- if you know you know.
Phone: 800.249.0080 x107
Fax: 844.216.8240
Email: Kaylink@extremeloans.com