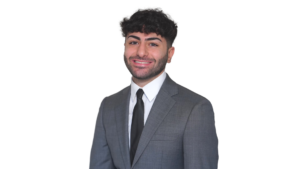 Laith Zoma – Loan Officer (NMLS: 2358772)
Hey! My name is Laith Zoma, and I am a Loan Officer here at Extreme Loans. I strive to make sure all my clients' needs, and expectations are exceeded as they make one of the biggest financial decisions of their lives. I started my career in the mortgage industry at Rocket Mortgage where I trained and learned the mortgage process, products, and guidelines top to bottom. I instantly fell in love with the idea of being able to help put people in a better place financially or guide a first-time home buyer purchase their first home. Purchasing a home or refinancing a current mortgage can be a very stressful and confusing process, especially with so many documents and numbers being thrown around. That's why I am passionate about my job and keep my clients in the loop throughout the entire process from start to finish, constantly explaining every step along the way.
I currently live right where I grew up: Sterling Heights, Michigan. I love my community because it really does feel like we are one big family, and everyone is ready to give a helping hand when needed. When I am not helping clients, I spend my free time hanging out with friends and family, going to the gym, playing basketball, and watching sports. I am a big fan of the Detroit Lions and Detroit Pistons. I also love to travel and hope to continue traveling and seeing all the different, beautiful places around the world.
One thing that I truly value is my clients' trust, which is why transparency is key in every phone call. I am continuously available to my clients every day, around the clock, and I will always find time even on the busiest days to answer client calls. I am a firm believer in needing a 'WHY' or a reason to be motivated and push through every single day. Building a relationship with each client and hearing the excitement and joy in their voices when they finally achieve their goals is my 'WHY.'
I am excited to work with you and whenever you are ready, give me a call, shoot me a text or email, whatever you are comfortable with. Let's get all your goals accomplished together!
Phone: 800.249.0080 x117
Email: LaithZ@extremeloans.com