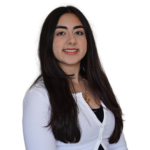 Mary Jabro – Administrative Assistant
Hi! My name is Mary, and I am an administrative assistant at Extreme Loans. I live in Bloomfield Hills, and I graduated from Bloomfield Hills High School. I will be attending Wayne State University as a computer science major at their engineering school. I have always been into technology and computers, so I am excited to learn more!
In my spare time, I often babysit, go to the gym, and hang out with my friends! I also enjoy participating in creative activities such as drawing , painting, and doing makeup. I love going to the pool and spending time walking in the sun as well. Vitamin D is important! When I am not out of my house, I am spending time with my family. Family is always very important to me!
Email: MaryJ@extremeloans.com