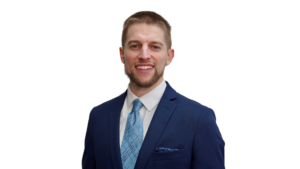 Morgan Cecilio – Loan Officer Associate
My name is Morgan Cecilio, and I am a Loan Officer Associate here at Extreme Loans. I was born and raised here in Michigan, currently residing in Auburn Hills with my amazing wife, Ray. We are newly-married as of October 23rd, 2022. I am a proud husband, son, and brother to my amazing family and friends.
I am coming up on the 4-year mark of working in the Real Estate industry. My experience includes time at both United Wholesale Mortgage (UWM) & Ridge Lending Group as an Senior Underwriter. I trained and am well-versed in a wide variety of loan programs, and I have a passion to provide the best customer service to everyone I come in contact with. Another passion of mine is to educate others and help everyone achieve their financial goals, both short and long term through real estate
Outside of work, some hobbies of mine include supporting Detroit sports (through the good times and bad), reading, exercising & listening to music.
I will go above and beyond to provide the best knowledge and support to all my clients daily. I am genuinely looking forward to building relationships that last a lifetime!
Phone: 800.249.0080 x141
Cell: 248-535-2978
Fax: 844.216.8240
Email: MorganC@extremeloans.com