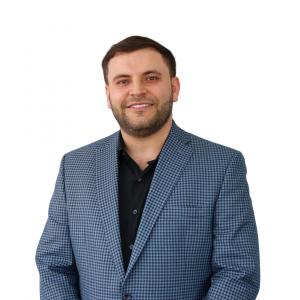 Sal Yaldo – Loan Officer
NMLS: 1707926
Hi, my name is Sal Yaldo, and I am loan officer at Extreme Loans. "To give real service, you must add something which cannot be bought or measured with money, and that is sincerity and integrity." This quote by Douglas Adams is a motto by which I live, and I am delighted to offer all of my clients the exceptional service they deserve.
I have worked in customer service and sales since 2010. My experience is with the people, whether working with a mortgage or in retail. One thing I have learned is that it is never about the actual sale, rather about providing a unique individual experience, and adding value to it.
I am not here to sell a product or service, but instead, a solution that best suits your lifestyle – and hopefully saves you a few (hundreds of) dollars in the meantime! I am pragmatic and willing to do what is needed to get to the finish line. In my free time, I enjoy spending quality time with my friends and family, and have always been a Detroit sports fan.
Phone: 800.249.0080 x112
Fax: 844.216.8240
Email:SalY@extremeloans.com