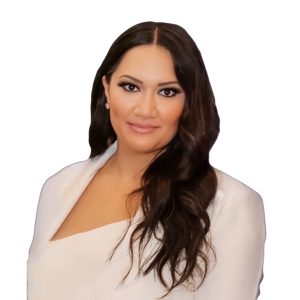 Sandi Eisho – Associate Loan Officer
Hi! My name is Sandi Eisho, and I'm 29 years old. I was raised in Michigan and have loved being able to experience all four seasons here. I married my best friend in 2019, and we expanded our family shortly after. I gave birth to my oldest son in April 2020. We brought a second baby boy into this chaotic world a year and 10 days later. Yes, I'm crazy and, yes, both COVID-era babies!
I've always been dedicated and hardworking. I began my mortgage career in 2016, and it's something I never realized I love doing. Helping people is my top priority in life, and I know that the mortgage industry is one avenue I can take to achieve this goal. I have helped many people by being a part of the process to get them into the home of their dreams.
When I'm not working, I like to spend time with my kids, shop, travel, and dine with friends. Whipping up pretty meals is a hobby of mine, and I love to entertain family and friends at home!
Phone: 800-249-0080 x119
Fax: 844.216.8240
Email: SandiE@extremeloans.com