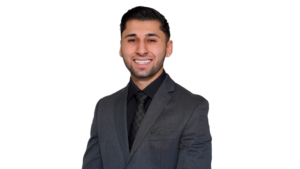 Sebastian Kada – Associate Loan Officer
My name is Sebastian Kada, and I'm a Loan Officer Associate here with Extreme Loans. I've been helping families accomplish their goals since 2020, which is when I first joined the mortgage industry. I love being able to make a difference in the lives of my clients!
I grew up in West Bloomfield, Michigan. The weather here in Michigan isn't always the prettiest, and our winters are pretty harsh. However, I don't mind the winter one bit! I love to go to the upper peninsula in the winter to do some activities like snowboarding, ice fishing, and snowmobiling. In the summer, I enjoy to take in some sun and get a nice tan on the beach or the lake. I am often with my family or friends and cherish the times we have together. Life is short and can come and go so fast.
It's important to me to build a great relationship with my clients and always go the extra mile to help them accomplish their goals. I know that after I do such an amazing job for you, I'll earn the opportunity to be your life-long lender, which is my ultimate goal. I look forward to working with you, and becoming your lender and friend for life!
Phone: 800-249-0080 x117
Cell: 248-469-7893
Fax: 844.216.8240
Email: SebastianK@extremeloans.com