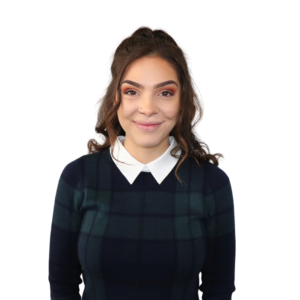 Sofia Zendejas – Loan Officer Assistant
Hello! My name is Sofi Zendejas, I am from Clarkston, Michigan. I'm very proud to be a part of the team here at Extreme Loans. Everyone works together to help ensure our clients navigate through the process smooth. My job title is a processing assistant, that includes requesting Verification of Employment, ordering Appraisals, SSN Verifications, and much more.
I am recently engaged to marry my best friend, he has been my biggest support system and always helps assure my happiness. I also have the absolute pleasure of being a mother to my charismatic daughter Emilia. I also have 2 dogs, Belva; my pit-bull, and Elvis; my basset-hound. They always keep me on my toes!
Some hobbies of mine include nature walks and discovering new trails and parks. I also enjoy disc-golfing and kayaking. I grew up on a lake so being by the water is my happy place! I love to travel and have had the fortune to visit 6 countries, and several states here in America. I strive for many more opportunities to see more of our world, but am happy to be where I am.
Phone: 800.249.0080
Fax: 844.216.8240
Email: SofiaZ@extremeloans.com