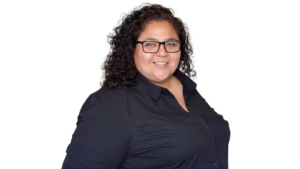 Tisha Garcia – Loan Officer
NMLS# 2071622
Hello, my name is Tisha Garcia, I have the good fortune to do what I love best and help people as a Professional Mortgage Banker here at Extreme Loans. I'm a fluent Spanish speaker, and I'm a native Californian who moved to Michigan almost 20 years ago. I was blessed to have two gorgeous boys (Jacob and Aaron) who are my life and a beautiful puppy dog we named, Charlie. They are my why!
Thought out my career, I found all my success by being dedicated to my clients. I've been incredibly fortunate to take on several roles within the industry that allowed me to do what I love to do the most! As a Professional Mortgage Banker, my dedication is to my clients! I demonstrate that by sharing my knowledge through education, offering my expertise by providing best options for my clients based on their needs and goals, always being available to answer questions or confirm progress, and making sure that communication is always prompt and valuable. I know firsthand my success comes from the success of my clients.
On my down time, I love to enjoy spending time with my family and friends. We love playing sports, camping, fishing, and music. I also have a passion for cooking and wine tasting because if it's one thing I learned is that nothing brings people together quite like delicious food and a beautiful Cabernet. Smiles.
Cell: 248 595-4073
Fax: 844.216.8240
Email: TishaG@extremeloans.com