Welcome to Extreme Loans in Southeast Michigan!
Extremely Honest. Extremely Fast. Extremely Easy! This is "who" we are and how we will close your loan.
If you're looking for people that are honest, a process that is fast, and to achieve your goals easily, let us refinance your current mortgage or help you purchase a new home!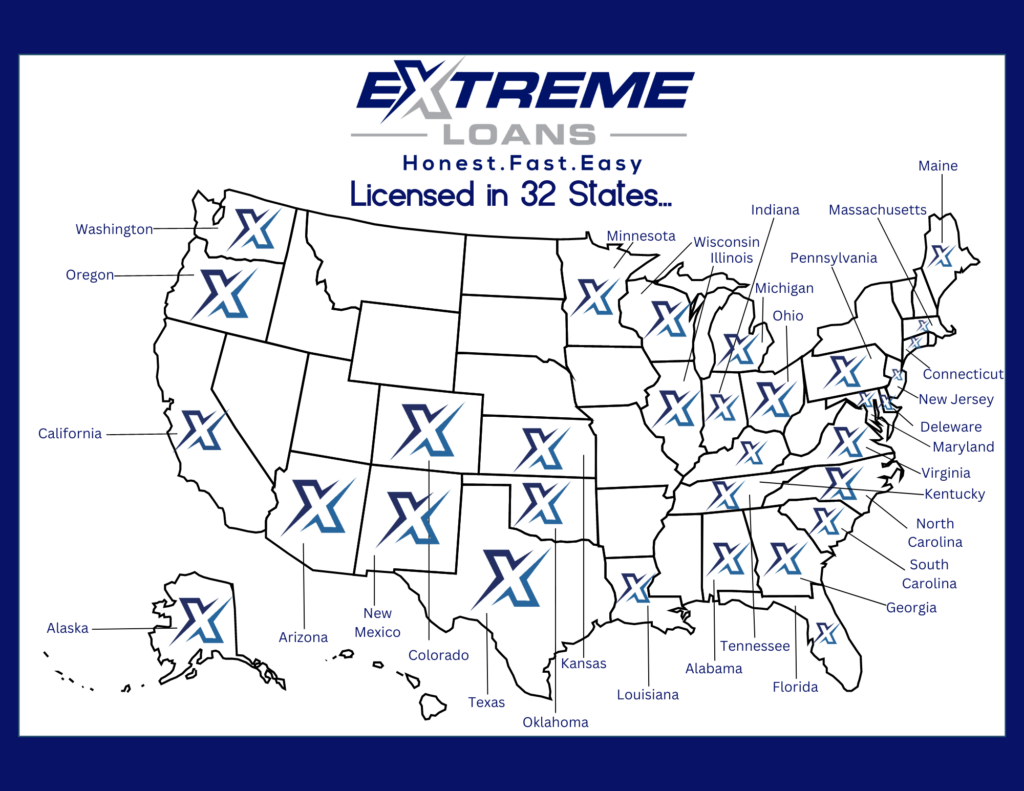 What Makes Extreme Loans Different
The VALUE we provide MAKES EXTREME LOANS DIFFERENT! You are our priority! Our Extreme Mortgage Bankers strive to provide the most benefit to current and future homeowners through HONEST education and information, FAST service to close quickly, and an EASY process.
We have almost every residential mortgage program available, in-house processing and underwriting, and you can count on us to assist you as much as possible. We welcome the opportunity to provide you with the information you're seeking and help you purchase a new home or save money on your existing monthly payments.
Loan Programs
There are various types of mortgage loans. We've provided you with a description of each. If you would like to know more, please give us a call, and one of our mortgage experts will be happy to answer all of your questions.
Looking for advice?
Our friendly customer service staff is available to take your inquiries.
GET IN TOUCH
Preparation
To be prepared, please have your mortgage statement(s), most recent 2
years of income info (W2's/1099's/Tax Returns), and asset information available. This
will streamline the process (whether you apply online or speak with one of our Extreme
Mortgage Bankers).
Step 1

Go to www.extremeloans.com/applynow or contact us at 844-close-fast and ask
to speak with one of our Extreme Mortgage Bankers.

APPLY NOW

Step 2

An Extreme Mortgage Banker will contact you (whether you've applied online or not) to go over your credit report, discuss the program options that best fit your situation, and once we have your requested documents and e-consent, we will email you a Loan Estimate (or quote) to move forward.

Step 3

Once we have all the signed documents and your supporting documentation, our processors order title and appraisal, then we submit to underwriting for approval.
Step 4

Upon approval, your loan goes to the closing department and a "Closing Disclosure," known as the CD, is issued. Your Extreme Mortgage Banker will follow up with you to go over everything in detail and to schedule the closing date/time.

Step 5

Congratulations! Your closing date has arrived and you should contact your Extreme Mortgage Banker if you have any questions or concerns and to send referrals. Thank You for allowing us to help you with your home financing and we look forward to keeping in touch!!
Extreme Loans
29444 Northwestern Hwy. Ste. 100
Southfield, MI 48034
Extreme Loans NMLS ID: 2025962 is an Equal Housing Lending. As prohibited by federal law, we do not engage in business practices that discriminate on the basis of race, color, religion, national origin, sex, marital status, age, because all of part of your income may be derived from any public assistance program, or because you have, in good faith, exercised any right under the Consumer Credit Protection Act. Disclaimer: Programs subject to change without notice. All borrowers must qualify per program guidelines.
Approved in 32 States: Alabama (#23085), Alaska (#AK2025962), Arizona (#1037883), California (#60DBO-152878), Colorado, Connecticut (#ML-2025962), Delaware (#033539), Florida (#MBR5056), Georgia (#2025962), Illinois (#MB.6761704), Indiana (#63181), Kansas (#MC.0025772), Kentucky (#MC819269), Louisiana, Maine (#2025962), Maryland (#2025962), Massachusetts (#MC2025962), Michigan (#FL0023319) (#SR0023318), Minnesota (#MN-MO-2025962), New Jersey, New Mexico, North Carolina (#L-209734), Ohio (#RM.804925.000), Oklahoma (#MB013306), Oregon (#2025962), Pennsylvania (#97650), South Carolina (#MLS – 2025962), Tennessee (#2025962), Texas, Virginia (#MC-7217), Washington (#CL-2025962), Wisconsin (#2025962BA) (#2025962BR).