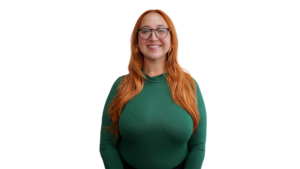 Ashley Burgess – Mortgage Team Trainer
Hi! My name is Ashley, and I'm the Team Trainer here at Extreme Loans. I grew up in Macomb, MI and bounced around but just recently bought a house there.  I have a Frenchie, Lady, who is a little troublemaker but so worth it!
I've worked in retail and wholesale for a combined total of 8 years in the Mortgage Industry, and I love it! I've done everything from sales to underwriting to operations, which is what makes me such a great teacher for others looking to gain skill and improve their mortgage knowledge.
I love taking advantage of our Michigan summers by being on the boat, at the beach, or in a pool! I played soccer my whole life, but hockey is definitely my favorite. I'm trying to see as many Red Wings games as I can!
I strongly believe that what you do is what you'll receive. I am always trying to help in any way I can, and I love helping give confidence to talented Loan Officers, so they can be better and more knowledgeable for their clients. Watching the level of passion and commitment each of the Loan Officers at Extreme Loans have for their clients and doing the right thing shows me that this is truly the best place to get a mortgage!
Cell Phone: 586.907.7010
Fax: 844.216.8240
Email: AshleyB@extremeloans.com