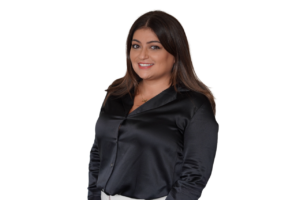 Carolina Mekhael – Processor
Hi, my name is Carolina Mekhael, and I'm a Processor at Extreme Loans. I live and grew up in West Bloomfield, graduating from West Bloomfield High School, and received my bachelor's degree from Wayne State University. I have a dog named Toedoe, who was rescued, and is absolutely my whole world.
Before Extreme Loans, I was a Jumbo Underwriting Team Lead at United Wholesale Mortgage, where I also underwrote FHA and Conventional files. I then went on to be a Senior Underwriter at a retail lender who focused primarily on investment properties. Although I'm not a loan officer, my underwriting experience with the many different products and loan types sets me apart by far due to extreme knowledge of guidelines.
I love to read, and I'm actually in a book club. I also LOVE to travel and do it as often as I can.
Phone: 800.249.0080 x149
Cell: 248.202.2200
Fax: 844.216.8240
Email: CarolinaM@extremeloans.com