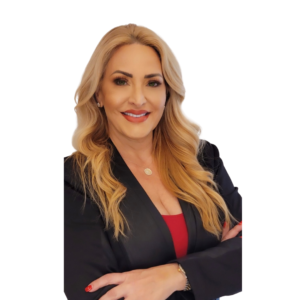 Janice Miranda – Loan Officer
NMLS: 2102398
Hi, my name is Janice Miranda. I am currently a mortgage Loan Officer at Extreme Home Loans and have been in the finance industry since 2005. I'm compassionate, self- driven, loyal and have a deep-rooted passion for community. I firmly believe in being a student of life, which allows me to always stay current on all the new financial trends in order to provide my clients with the best up to date homeownership programs. I approach everything I do with kindness, respect, and loyalty. Likewise, I am fully aware of the value, time, and effort others put into the home buying process.  My goal is to assure your experience will be as smooth as possible, for you to enjoy and fully immerse yourself in the wonderful experience of the "American Dream", while keeping in mind that the best compliment a customer can give me is a referral.
I am bilingual and speak fluent Spanish. My past work experience in the title industry, has helped me provide better service to my clients. Working for several lenders has also helped me hone and perfect my craft as a mortgage loan officer.
My hobbies include, any kind of self-development, writing poetry, listening to podcasts, watching documentaries, reading, traveling, fishing, learning about other cultures, and meditation. I was born in New Jersey and was raised in Miami where I currently live in Florida with my husband and our four amazing kids, twin girls and two boys.
In short, I'm a high vibrational soul who still believes in the goodness of others and understands if we all do our part, everyone wins! If your thinking of refinancing your current loan or purchasing your new dream home, please feel free to reach me any way you feel most comfortable with, be it, email, text, or call. I know how busy life gets and will accommodate your lifestyle into the process. I look forward to creating a life-long relationship with you and your family.
Phone: 786-486-7939
Fax: 844.216.8240
Email: JaniceM@extremeloans.com