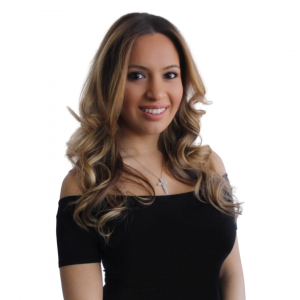 Jasmine Jonna – Loan Officer (licensed in MI, NJ)
Hi, I'm Jasmine! I was born and raised in Michigan and have been in the mortgage industry here since 2012. I'm very passionate about my job. With experience in processing and sales managing, I know what needs to be done in order to close loans fast. My top goal is to make sure clients are happy and receive the best service when working with me. As a lender, I am always available to answer all of your questions and help make your dreams come true! My daily goal is to be a strong leader for the Extreme Loans team. I strive to do my very best and encourage the ones around me to do theirs as well!
I enjoy spending time with my husband and family on the weekends. I love to travel as often as possible and spend time with my friends. I like shopping, cooking and watching movies. My life motto is to live every day like it's my last!
Phone: 800.249.0080 x109
Fax: 844.216.8240
Email: JasmineJ@extremeloans.com