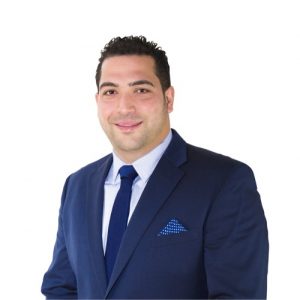 Joseph Kassis – Sales Manager
NMLS:881314
Hi, my name is Joseph, but I'm actually known everywhere as Big Joe. Personally, I'm a family man; I enjoy being with my family and our dog, my best friend Bear.
If there's anything else you should know about me, besides the fact that I'm six foot eight, it's that one of the traits I value most is reliability. As a Branch Manager with over several years of lending experience, dating back to May 2004, I have seen many changes in the industry. What has not changed, however, is my level of commitment to superb customer service. I take great pleasure in being able to work with home-buyers or seasoned homeowners to help them obtain the loan that best suits their individual needs.
I attribute my success to excellent customer service skills, which means keeping your needs first. With access to a diverse group of funding sources, I customize our offerings to best fit your profile and long-term financial goals. I also possess the unique ability to understand the complete overview of the transaction, by including a reliable, accurate estimate of the settlement costs. Then, I can effectively set true expectations for you in your mortgage experience.
As a top producer, I receive many referrals and do repeat business with former clients. I also have an extremely loyal realtor following. I am proud to be able to provide the type of dependable service that all my clients use to get the job done simply, no last minute surprises.
Whether you are a first time home-buyer or experienced homeowner, you can rely on me to guide you through the process of leveraging in the mortgage industry today – #CloseLoansWithJoe.
Phone: 800.249.0080 x135
Fax: 844.216.8240
Email: JoeK@extremeloans.com