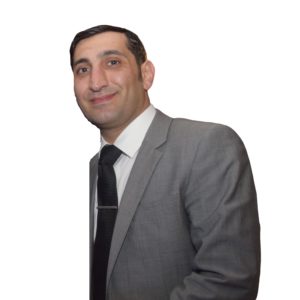 Kenny Kasyouhanan – Loan Officer
NMLS: 1009191 (Licensed in MI, AL, AK, AZ, CA, CT, DE, FL, IL, KS, LA, MD, MN, NJ, NM, NC, OK, OR, PA, SC, TN, VA, WA, WI)
Hi, my name is Kenny. I am a sales manager here at Extreme Loans in West Bloomfield. I have been in the mortgage industry since 2012 and enjoy counseling individuals on the many mortgage products available to them. I have extensive experience with Conventional, VA, and FHA loans and truly enjoy helping our members secure the financing for their dream home. My vast experience in the business provides me the expertise to guide a member through the process and assure their expectations are exceeded.
Extreme Loans has a broad menu of products to fit the needs of our members, and my expertise will assist you in choosing the product that best meets your financial situation.
I pride myself in my customer service and work ethic. I believe it's very important to work hard for all your clients and to treat each person the way you would want to be treated.
I've been playing sports all my life, so I really enjoy being part of a team. Here at Extreme Loans, it feels that way exactly.  We are a great team, and we all work hard and well together. If you want to have a great anything, you need great communication; our team here makes sure you're informed throughout and beyond the process.
Above all, I'm all about my family. I come from a big one, so there's always something going on. You should have balance in life, and I balance mine with family and work.
I look forward to working with you and making you family as well!
Phone: 800.249.0080 x206
Fax: 844.216.8240
Email:KennyK@extremeloans.com