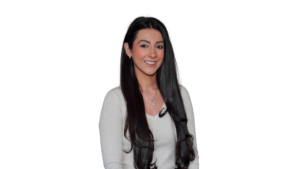 Lauren Sadik – Office Manager
NMLS: 1693244
Hi! My name is Lauren Konja, and I am the Office Manager here at  Extreme Loans. Conveniently, West Bloomfield is where I live. I have been working in this office for a handful of years now and would not change a thing about it!
I'm responsible for several things here – a little bit of everything! I spend most of my time doing administrative work, and assisting the branch managers in day to day task as well as making sure everything in the office is running smoothly and everyone is happy.
I take pride in my work and truly love being a part of the Extreme Loans team. We are one big family and the atmosphere is unmatched.
A little bit more about me: I am one of the youngest people in the office, but have gotten the nickname of "Office Mom." I have three siblings, two older brothers and a younger sister. When I'm not working, I enjoy spending time with friends and family.
Phone: 800.249.0080 x100
Fax: 844.216.8240
Email:LaurenK@extremeloans.com