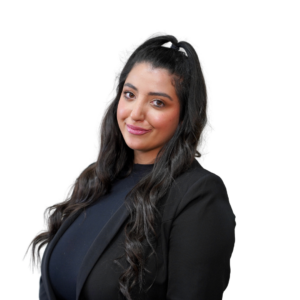 Lourdes Hakim – Associate Loan Officer
Hi my name is Lourdes, I am a Associate Loan Officer here at Extreme Loans. I have been actively working in the mortgage industry since 2019 and have assisted over 100 families in refinancing their current mortgage, as well assisting them in purchasing their forever homes. Prior to working in the mortgage industry, I attended Oakland University, where I graduated with a double Bachelors in Accounting and Finance. Outside of work, I enjoy spending time with my family, friends, and most of all, my dog Huncho-Jack, a fluffy chow chow who is very lazy!
As a loan officer, my number one goal is ensuring I provide you with honesty and transparency throughout the entire process. I love helping each and every one of my borrowers with their mortgage, but most of all building a relationship and learning about what they enjoy! I work as hard as I can on each individual I work with, and that's why I believe it's very important to always have great communication.
I look forward to working with you in getting you into your forever home or assisting you in refinancing your current mortgage.
Phone: 248.212.1074
Fax: 844.216.8240
Email: LourdesH@extremeloans.com