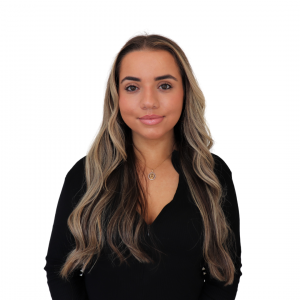 Mariel Abdulnoor – Loan Officer
NMLS: 2235008
Hi, I'm Mariel! I'm a loan officer at Extreme Loans.
I was born in Michigan. One thing I love to do is help people out and help them achieve their goals. I love going being with my family and friends. Family always comes FIRST. I was on the honor roll in middle school and high school. My favorite subjects in school are math and science. I've always been good in those subjects. I have a Yorkshire terrier named Milo, he makes me and my family so happy. He's been apart of my family for seven years.
I'm a very honest and responsible person. I love giving people what they need. I will always make my clients my number one priority no matter what. I will always make sure my clients are satisfied and happy with my work. I love making other people reach their needs!
Phone: 800.249.0080 x130
Fax: 844.216.8240
Email:MarielA@extremeloans.com