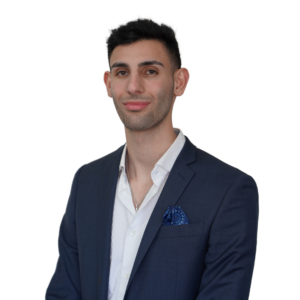 Matthew Hamama – Associate Loan Officer
Hi! My name is Matt Hamama, I am from West Bloomfield, Michigan. After Highschool, I attended Michigan State University and graduated with a degree in Political Science- Pre Law. I've always been interested in helping others out in any way I can. I started my career in the mortgage industry here at Extreme Loans as a loan officer because I saw an opportunity for me to be able to help people and improve their quality of life by putting them in a better financial situation.    
I love to hang out with family and friends, life is short and we have to cherish the time we have together to the fullest. I am a family man and like to treat people like family as well. What you give out, is what you get. During my freetime I like to hit the gym and play sports like basketball and football. I also have a boat and enjoy being on the water during the summer days. Soaking in the hot summer sun is the best while jet Skiing, boating, and fishing. In addition, I am intrigued in art and fashion. 
I really value having great relationships with my clients, and will do everything I can to make sure they have accomplished their goals. Your happiness is my top priority. I am excited to work with you and be your lender and friend for life.   
Phone: 800.249.0080 x122
Fax: 844.216.8240
Email: MatthewH@extremeloans.com