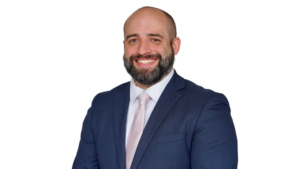 Matthew Kaczor – Loan Officer
Hello! My name is Matt Kaczor, and I am a Loan Officer here at Extreme Mortgage. I have been in mortgages for years, mostly as a mortgage underwriter. I was an AVP and Team Lead in Underwriting at UWM. I left there and was an Underwriting manager for the biggest residential builder in the country DR Horton. I recently made the switch to the origination side. I really wanted to work more closely with borrowers and helping them fulfill their home ownership dreams.
My background gives me a very unique perspective as a Loan Officer because I know the guidelines in and out. I know to fix and save loans, while also making the experience for the borrower quicker and smoother. I have client service ingrained in me and always want to do what's right for the borrower.
I live in Royal Oak with my family. My beautiful wife, Jill, and I have 2 amazing daughters, who are my entire world. I love to scuba dive and am a certified master diver. I am also a huge nerd who loves everything from Comics, Marvel, DC, Star Wars, Disney World, Harry Potter, D&D, etc. I was even a blurry extra in the Batman vs Superman movie.
Cell: 248-677-1442
Fax: 844.216.8240
Email: MattK@extremeloans.com