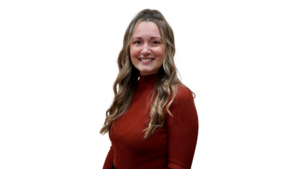 Michelle Brennan – Processor
Hello! My name is Michelle Brennan, and I am a processing assistant here at Extreme Loans. My job includes ordering appraisals, title documents, working on conditions when files get approved, and making sure they are correct to help move our clients' loans along fast. I will make sure everything is in the files, then send them to our closing department, with which I work to make sure our clients have nice and easy closing processes.
A little about myself: I live in Novi, Michigan, with my little dog named Ace and my newly added, crazy kitten Pippin. They are both very hyper and spunky! Ace is four years old and loves to play fetch, and Pippin is eight weeks old and loves to get into anything he can. I grew up in Byron, Michigan, which is a small town out in the country. Some of my hobbies include painting, drawing and photography. I also enjoy hanging out with my family and friends and just spending time with them.
Something about myself no one really knows is that I love my job here at Extreme Loans. I have been working here since 2016 and have loved every second! I love paperwork, as funny as that sounds. This job gives me a reason to work hard, lets me help people by giving them the best refinance or purchase experience, and enables me to improve the process even further by getting it done fast and stress-free. It makes me feel good about myself to help all of our amazing customers.
Phone: 800.249.0080 x132
Fax: 844.216.8240
Email:MichelleB@extremeloans.com