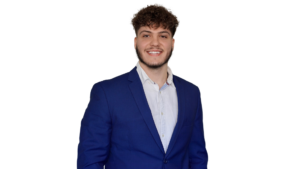 Moe Ghoul – Loan Officer
NMLS: 2141800
Hello, my name is Moe Ghoul, and I live in the Dearborn/Dearborn Heights area. I am part Lebanese and part Palestinian, which means I am able to speak Arabic comfortably.
I'm a licensed loan officer who has been in the mortgage space for about a year. I love helping people, and one great way is through mortgages. There is no better feeling than helping someone purchase their dream home or save money every month during a refinance.
Aside from mortgages, I enjoy going to the gym and working out. I've turned it into a priority just like my job. I also love playing video games whenever I get the chance. I had dreams of becoming a professional gamer when I was a teenager, but now I find value in helping others accomplish their financial goals.
If you ever have questions about mortgages, need to get into the gym, or need a video game recommendation, give me a call! I would be more than happy to assist in any way I can.
Phone: 800.249.0080 x204
Cell: 313.600.3734
Fax: 844.216.8240
Email: MoeG@extremeloans.com