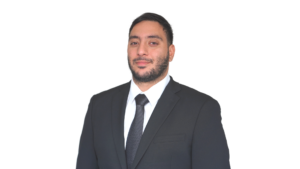 Nicholas Husaynue – Loan Officer (NMLS #:1940998)
Hello! My Name is Nicholas Husaynue, and I am from West Bloomfield, Michigan. I attended Walled Lake Central High School and attended Oakland University shortly after.
I joined the Mortgage Industry in 2017 with a couple of goals in mind when I started. One of those goals was to help people financially by putting them in a better financial position going forward, knowing this would allow them to be happy and be in a better position in life. I also enjoy building relationships with my clients. Working with me is like working with family. I treat all my clients like family and would do anything to help execute all the goals they have in mind when it comes to refinancing or purchasing their mortgage. It is not only a top priority of mine but also brings me great joy when I know I've helped accomplish meeting a client's goals.
I'm very excited to start this journey with you and be the mortgage guy that you, your family and friends use for the next 30 years!
Phone: 800.249.0080 x104
Cell: 248.880.7989
Fax: 844.216.8240
Email: NickH@extremeloans.com