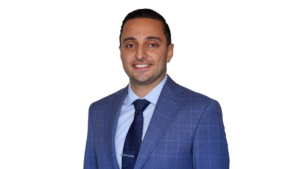 Ryan Qarana – COO & President
NMLS: 784280 (Licensed in: AL, AK, CT, KS, LA, MD, MI, MN, NJ, NM, NC, OK, PA, TN, VA, WI)
Hi! My name is Ryan. I am the COO & President at Extreme Loans. I started out as a loan officer in the financial industry in 2004, while attending Wayne State University. I graduated in May of 2008 with a Bachelor of Science in Business Accounting, but I continued to work as a mortgage loan officer. This led me, in 2009, to a promotion to processing manager. This was not enough for me, so I pushed myself to improve until I was promoted once more, this time to Operations Manager of the entire site at which I worked.
My principal goal is to put you, the client, before anything else and thus put you in an exceptional financial position. Whether you are receiving a home loan or making a home purchase, you can rely on me to pass to you knowledge of each aspect of the mortgage industry. Therefore you will understand what is happening during each step of the process on which we are working.
I guarantee that you will not regret depending on me. I have numerous professional relationships rooted in trust and dependability: real estate agents, insurance agents, investment representatives, builders, even home improvement companies. My work is my passion, and your satisfaction, as well as the satisfaction of every professional with whom I work, are always at the forefront of our operation.
Extreme Loans stays technologically advanced and up to date with industry changes, continuously improving our efficiency. I make certain that this is always the standard for our company. Couple this with our competitive rates and in-house processing, underwriting and closing, I guarantee you the most advanced services and top-level customer satisfaction.
I attribute my success to this simple principle: if you treat people well the first time, they will continue to be loyal. Client for life. This is my motto. It means that what I do for you should be so superior and fair that it will affect you positively for the rest of your life, and bring you back to me whenever you need something else. And it will be.
Phone: 800.249.0080 x125
Fax: 844.216.8240
Email:RyanQ@extremeloans.com