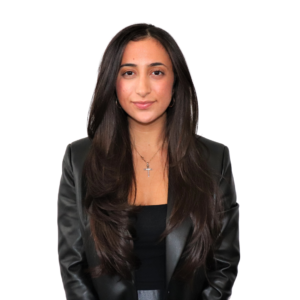 Sabrina Mulki – Associate Loan Officer
Hi, I'm Sabrina! I'm a Associate Loan Officer at Extreme Loans.
I was born and raised in West Bloomfield, Michigan. I graduated from Walled Lake Central High School in 2017 and attended college at Madonna University and Schoolcraft College.
I have one dog named Jax who just melts your heart when you meet him.
My favorite things to do are cook, travel and play volleyball; they are things I will always love and enjoy. A fun fact about me is in 2020 I went skydiving in California, a memory I will forever cherish. Being high up in the sky made me realize it's a small world so do big things. I will say this repeatedly do what makes you happy and don't be afraid to take risks!
My favorite thing about Extreme Loans we are one big happy family! I have found that when employees enjoy working together, high-quality results and a positive work environment are the results.
I put others before myself. That's why I always say your best interest is my main priority – and doing business with me should be yours!
Phone: 800-249-0080 x121
Fax: 844.216.8240
Email: SabrinaM@extremeloans.com