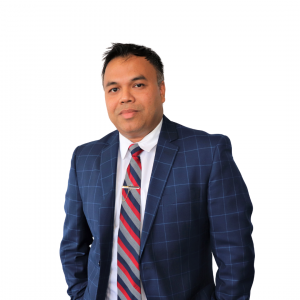 Tawhedul Khan – Loan Officer Associate
Hi, my name is Tawhedul, and I am a Loan Officer Associate at Extreme Loans. I recently relocated from Delaware to Warren, Michigan, and am originally from Sylhet, Bangladesh. I am fluent in Bangla, Hindi, Urdu, English and Sylheti, an Indo-Aryan language spoken in Bangladesh.
I received a Bachelor's Degree in Economics from Shahjalal University of Science and Technology in Sylhet, Bangladesh. In 2010, I completed an Associate Degree in Shift Management in the United Kingdom. In 2011, I completed my Masters in Management at University of Wolverhampton in the United Kingdom.
I have a long history in sales. I worked at PNC Financial Services for five years as one of their top producers in the Philadelphia-Delaware-New Jersey market. In 2016, I won an award for generating the highest number of mortgage applications in those regions. From PNC I also earned an award from the regional manager of the New Castle Region for my role as assistant branch manager. I also received the "Circle of Excellence" award at PNC in 2017 and 2019, from the head of retail in the P-D-NJ region. At PNC, I also won all-star awards in 2017 through 2019, as well as an award for the most home loan application generating. I loved working at PNC and am excited for my journey with Extreme Loans. In 2013, when working at CAPM Advisory LTD, a merchant bank in Dhaka, Bangladesh, I won an award called the Best Promising Business Development Manager, designated to me by the CEO of the bank.
Prior to living in the United States, I worked at several reputable companies in England and Bangladesh.
I have never compromised when it comes to the quality of service I provide for my clients. I will always go above and beyond to achieve your goals and meet your financial needs. A majority of my work has often been with referrals, which I believe to be a testament to the satisfaction and happiness of my clients.
I live with my lovely wife and our son, Taaraz, with whom we were blessed in July, 2016. I love to make friends, visit new places and enjoy movies with my friends and family. Cricket and soccer are my favorite sports, and Cristiano Ronaldo is my favorite soccer player.
I respect and love veterans. My father, uncle and grandfather served in the navy, army and Air force for many years.
My work ethic is unbeatable, and I will not rest until you are happy with your mortgage. Please allow me to fulfill all your homeowner's wishes and dreams. Let me give you my full commitment and complete dedication. I look forward to hearing from you soon!
Fax: 844.216.8240
Email: TawhedulK@extremeloans.com