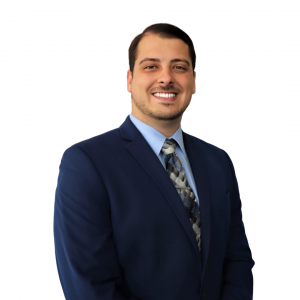 Zack Abu-Joudeh –Loan Officer
NMLS: 13755655 (Licensed in MI)
Hello, my name is Zack Abu-Joudeh! I am a loan officer at Extreme Loans.
I started my journey in the mortgage industry in 2015.  I'm from the small country town of Almont, Michigan. I consider myself an outdoorsman, so on my off days, that's where you'll find me – outdoors!
The most important thing to me in life is family. And boy, do I have a big one! Having so many family members has taught me numerous lessons – including how to adapt to every situation.
Beyond that ability, I'm laid-back and sincere – that's what makes me a good fit for anybody who needs a mortgage. I will go above and beyond to get my job done – and I'll be honest but still keep it all stress-free for you. One of things that I've learned in this life is that it's better to be transparent. So expect that, all the time, when you and I work together. I will always inform you of what's going on with your loan.
Even though all of my work experience is in sales, I don't consider myself a salesman, rather a counselor. My job is to make sure I find the best option for you. I take a lot of pride in my work. There's no better feeling than when I help someone get into their dream home and know I helped make a difference in their life. The best part of my job is when I get a call after closing, and I can hear a smile in my client's voice.
I go above and beyond for all of my clients and am available for them 24/7- 365 days a year! Now give me a call so I can welcome you to our growing family and put that smile on your face!
Phone: 800.249.0080 x139
Fax: 844.216.8240
Email: ZackA@extremeloans.com